Zwarte Roes Blend No1 2020
250 grams
for €8.75
, from Zwarte Roes.
Ground with Encore,
Brewed with 

flair signature
Next up in the Zwarte Roes series (bag 2 out of 4) is Blend No1, the most "all-round" of all Zwarte Roes coffee's. Described as an "allemansvriend" (friend of everyone), it's clear this bean has got a little bit of everything.
First off, lets look at the beans. It is interesting to see it is truly a blend of both lightly roasted beans and slightly darker roasted beans, but still overall quite lightly roasted: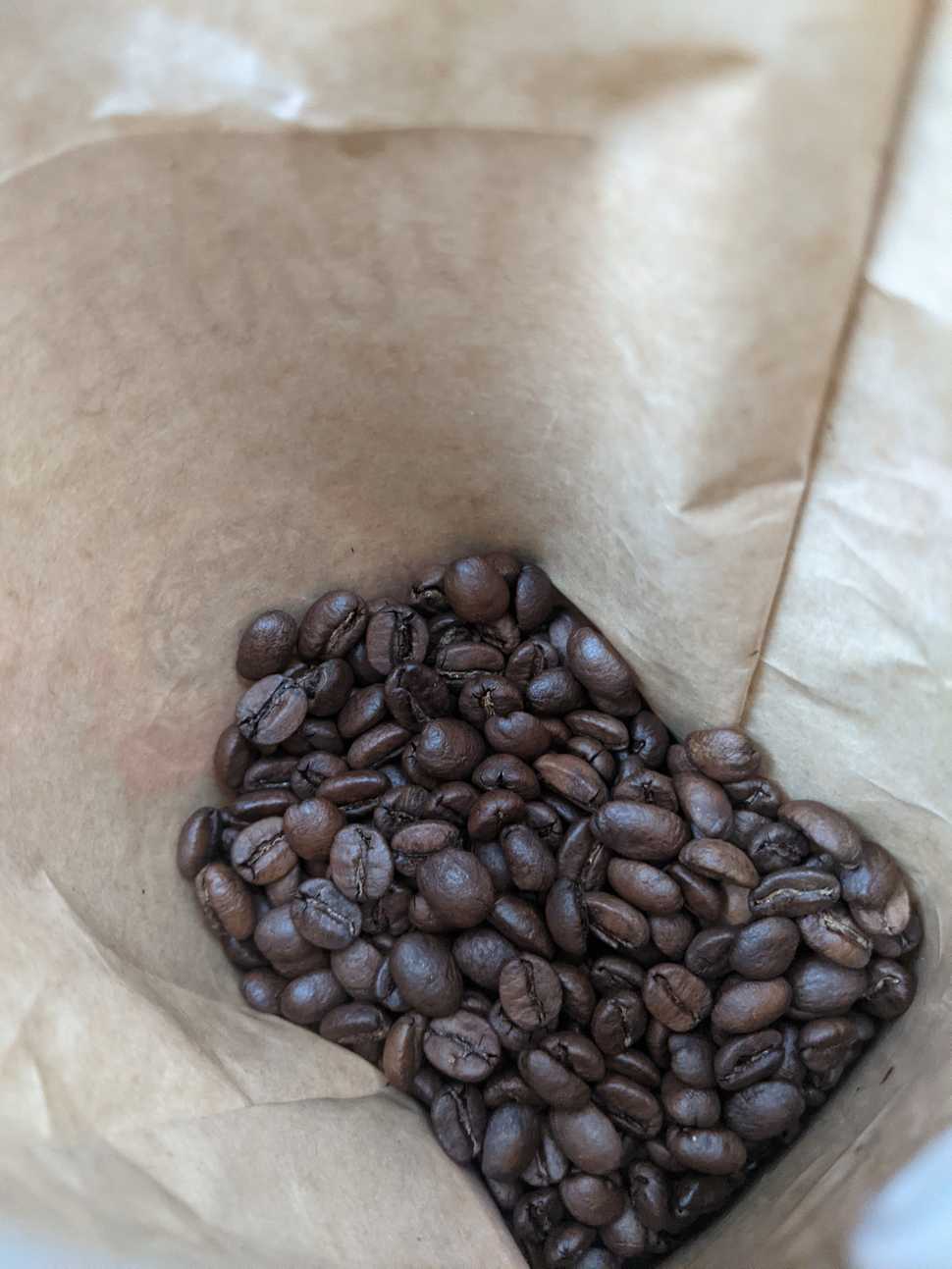 Dialing in took a couple of shots, at just the right settings I got a similar great looking tiger striped 🐅 shot I came to expect from these freshly roasted beans. The Blend No1 produces a very approachable, broad tasty cup of espresso. There is loads to explore here, with tastes ranging from creamy milky even cheesy thickness and sweeter raspberry honey and cookie notes. After taste is long and lingering with flavours developing even further after the sip.
Even though these beans are advertised as mostly being used in filter coffee I actually quite enjoyed the espresso we have pulled from these beans using the flair espresso maker.