TheGodShot Karla Marlen Orellana Honduras 2020

cobtastic
250 grams
for €11.00
, from The God Shot.
Ground with Perfetto,
Brewed with 

flair signature
The third of the four beans from thegodshot taster package is another macerated coffee: the Karla Marlen Orellana Honduras. And as expected, we were in for quite at treat. Upon opening the bag for the first time it is quite clear why Dany called this "the most crazy coffee we have". The smell of the unground bean is quite a powerful sweet flowery smell explosion and I must say I've not seen a roast like this before: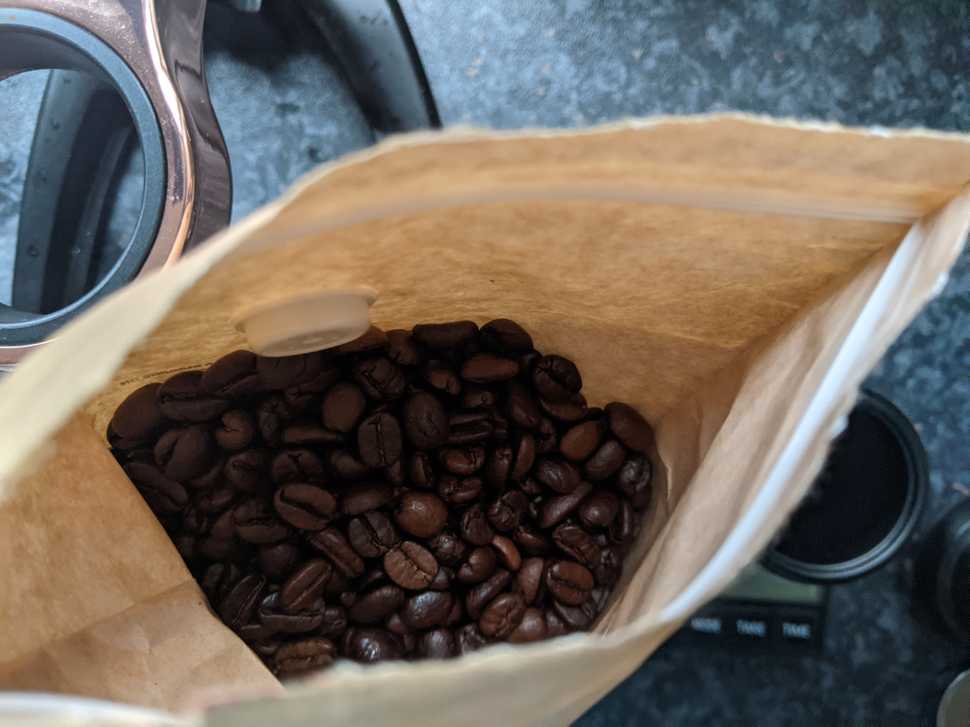 The beans are roasted quite dark, have a reddish tint and are shiny, extremely oily. Dialing in this coffee for the flair espresso maker was a treat. I started out with the Eureka at 1,0 and even though the shot was runny, I got a great taste of red fruits, dark chocolate, cinnamon and that funky orange / citrus like flavour. I also forgot to stir the first shot, which led me to quite the journey in tastes from the top to the bottom of the shot because the flavours didn't mix yet.
Dialing in finer I got some berries, spice and sweetness at 0,75 in a slightly less runny shot and arrived at 0,5 for a perfect fruity fresh and tasteful espresso with hints of spice and nutmeg. Second day of pulling shots at 0,5 brought some more chocolate like tones and a fresh lemon edge.
I was asked "if crazy coffees were my thing", and that even if it was not, it would be "fun to try anyway". Well that worked out very well and I'm completely sold on these funky macerated coffee's. Would love to explore these kinds of roasts further in the future and would recommend anyone to try them out!